WordPress Stats: Your Ultimate List of WordPress Statistics (Data, Studies, Facts – Even the Little-Known)
Okay, so you're writing a post/article or creating some other piece of content around WordPress, but you want for what you're saying to pack a stronger punch … to resonate with the reader better.
For that, you need yourself some hard stats.
Raw data is just very tough to ignore and makes everyone pay attention.
The reason is quite simple; everyone has their opinions on things, and you can't tell whether they're true or false at first sight, but raw data can't be argued with. Everyone can relate to it, and everyone can interpret it in their own way.
Here are the most interesting pieces of data and statistics from around the world of WordPress. Use them whenever you're working on a new article, blog post, infographic, or whatever else you have in store.
THE ULTIMATE LIST OF WORDPRESS STATISTICS
WordPress usage and popularity
WORDPRESS RUNS 36% OF THE ENTIRE INTERNET.[2]
50-60% is WordPress' share of the global CMS market – making it the most popular CMS of them all for the 7th year in a row. [8][2][15]
New York Observer, New York Post, TED, Thought Catalog, Williams, USA Today, CNN, Fortune.com, TIME.com, National Post, Spotify, TechCrunch, CBS Local, NBC, and more all use WordPress. [32]
WordPress is the fastest growing CMS, with roughly 500+ new sites being built daily in the top 10 million websites on the web (compared to Shopify's and Squarespace's 60-80). [37]
WordPress powers 14.7% of top 100 websites in the world. [41]
17 posts are published every second on WordPress sites around the world. [4]
37 million global Google searches for "WordPress" are made per month. [4]
The keyword "WordPress" gets googled around 2.8 million times every month. [42]
Around 19,500,000 websites on the entire web use WordPress. [15]
8% of the top 100 blogs according to Technorati are managed with WordPress. [7]
2,645 of the top 10k websites on the web use WordPress. [15]
22,111 of the top 100k websites use WordPress. [15]
297,629 of the top 1M websites use WordPress. [15]
In 2014, non-English WordPress downloads surpassed English downloads for the first time. [8]
22% of new domains in the US are run with WordPress. [6]
WordPress as a CMS (47%) is nearly 12 times more popular than Drupal (4%) in India.
In the US (2014 data), WordPress is preferred by 50% of the users, with Drupal scooping up 17% and Joomla getting 6.44%. [6]
1 –
the number of times WordPress was caught guiding missiles.
WordPress development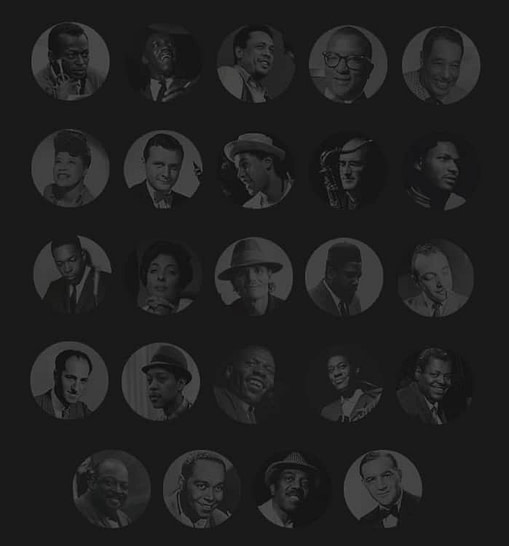 There have been 36 major versions of WordPress released since the platform's inception. [24]
Major versions of WordPress get released every 152 days on the average. [12]
WordPress gets the most of its downloads on Wednesdays, while Fridays are the least popular. [39]
22% of WordPress sites are running on the latest version of WordPress. [4]
WordPress 5.2 has been downloaded nearly 37 million times already. [23]
WordPress 5.x is used by 58.3% of all WordPress websites, while WordPress 4.x is still used by 39.2%. [5]
56 – the number of official translations of WordPress. [27]
WordPress 4.1 features 394,243 lines of code (96,924 of those lines are comments.). In comparison with the previous major release, 17,599 lines were added. [12]
Around 21% of the whole WordPress code are comments. [30]
The milestones:
Version 1.2 – plugins are introduced. [34]
Version 1.2 – localization is introduced. [34]
Version 1.5 – themes as we know them now are introduced. [35]
WordPress themes
123,498,018 TOTAL THEME DOWNLOADS FROM WORDPRESS.ORG IN 2014. [8]
A premium WordPress theme has the average price of $40.
Among the 10 most popular free themes on WordPress.org, only 4 come from third-party developers (not developed by WordPress.org or Automattic). They are: Hestia, Mesmerize, Sydney, OceanWP. [29]
Divi, Avada, and Genesis are the three most popular WordPress themes when it comes to the number of installations. Together, they have 17% market share. [44]
ThemeForest:
There are more than 11,000 WordPress themes on ThemeForest. [43]
The top three best selling themes on ThemeForest? That would be Avada, X, and Enfold. [43]
50% of all WordPress themes on ThemeForest have made at least $1,000 in a month, and 5% have made at least 10,000 in a month. [14]
25% of all WordPress themes on ThemeForest have made at least $2,500 in a month. [14]
15% of all WordPress themes on ThemeForest have made at least $5,000 in a month. [14]
7% of all WordPress themes on ThemeForest have made at least $7,500 in a month. [14]
93% of overall ThemeForest sales come from responsive themes. [14]
Over 70% of ThemeForest searches are focused around niche themes. [14]
WordPress plugins
WORDPRESS.ORG PLUGINS RECEIVED 1 BILLION TOTAL DOWNLOADS, AND COUNTING. [26]
50,000+ WordPress plugins in the official directory, with new ones being added daily. [22]
1,250,000,000+ total plugin downloads happened on WordPress.org so far. [45]
WooCommerce powers 28% of all online stores worldwide, with over 30 million downloads so far. [46]
82+ million total downloads is what makes Akismet the most popular plugin of all time. [25]
The second place goes to Jetpack with over 53 million downloads. [36]
11 plugins have reached more than 7+ million downloads. They are: WooCommerce, NextGEN Gallery, WordPress Importer, WP Super Cache, Google Analytics by Yoast, Google XML Sitemaps, Jetpack, Contact Form 7, Yoast SEO, All in One SEO Pack, Wordfence Security. [19][28]
19 plugins have reached the 1+ million active installs mark. They are: Hello Dolly, W3 Total Cache, Contact Form 7, Really Simple CAPTCHA, All in One SEO Pack, Google Analytics by Yoast, Google XML Sitemaps, WordPress Importer, Regenerate Thumbnails, WooCommerce, WP-PageNavi, WP Super Cache, Jetpack, TinyMCE Advanced, NextGEN Gallery, Wordfence Security, Yoast SEO, Advanced Custom Fields, Akismet. [28]
On CodeCanyon, 80% of searches are focused on functionality (i.e. sliders, forms, calendars). [14]
There are 6,000+ premium WordPress plugins on CodeCanyon. Visual Composer, Slider Revolution, LayerSlider, and UberMenu are the best sellers. [47]
WordPress security
WordPress is the most hacked into CMS of them all. Out of the 8,000 infected websites analyzed in a study, 74% were built on WordPress. [48]
8% of WordPress websites get hacked because of a weak password. [52]
61% of infected WordPress sites are out of date. [48]
The top three plugins that hackers love breaking into are TimThumb, Revslider, and Gravity Forms. [48]
According to one study, 30.95% of Alexa's top 1 million websites run a vulnerable version 3.6 of WordPress. [49]
In 2017, 4000 WordPress websites got infected with malware coming from a fake SEO plugin. [51]
Wordfence reports up to 90,000 attacks on WordPress sites every minute. [53]
52% of the vulnerabilities reported by WPScan are caused by WordPress plugins. [50]
39% of WordPress vulnerabilities are cross-site scripting (XSS) issues. [54]
37% of WordPress vulnerabilities result from the WordPress core files. [54]
11% of WordPress vulnerabilities are caused by WordPress themes. [54]
WordPress.com
THERE ARE APPROXIMATELY 76.5 MILLION WORDPRESS.COM BLOGS. [3]
WordPress.com reaches 181 million monthly unique views – the 4th most viewed platform in the US after Google, Facebook, and Yahoo. [18]
50,000 WordPress.com websites are being launched daily. [3]
409 million+ people view more than 21.3 billion pages each month. [20]
70 million new posts and 77 million new comments are added monthly. [20]
Over 12 million new pages and 35 million file uploads are added each month. [20]
24.7 million files are uploaded to WordPress.com blogs monthly. [3]
Around 27.000 support requests get added monthly. [20]
120 languages are in use at WordPress.com sites. [20]71% of WordPress.com blogs are written in English. [20]5.1% of WordPress.com blogs are written in Spanish. [20] WordPress.com gets more unique visitors than Amazon (126 million per month vs. 96 million per month). [7]
There are around 2 million theme switches each month on WordPress.com. [20]
Flickr, YouTube, and Photobucket are the most embedded services on WordPress.com. [20]Go to top
WordPress freelancing/jobs
$50 per hour is how much WordPress developers usually charge. [7]
The average salary for WordPress jobs is $61,349. [40]
State of the Word address says: 25% of survey participants make their living from WordPress. Over 90% of people build more than one site, and spend less than 200 hours on each. [1]
$1,000 is what a person usually pays for a full site design. [10]
However, custom-built WordPress websites can cost anything between $1,000 and $100,000. [38]
In 2014, WordPress was the most requested skill in the world according to Sketch Themes. [6]
243,161 WordPress projects have been completed on Freelancer.com as of January 2015. That's a total value of $60,571,205. [6]
The most successful Envato Power Elite author has sold over 100,000 copies of one theme alone. [14]
WordPress.com has only 932 employees. [18]
Facebook has the same number of monthly unique visitors (US) as WordPress.com, but they employ 25 times more people. [18]
WordPress community
The total number of WordCamps to ever take place is growing rapidly – currently at more than 1084 organized in total all over the globe, held in 76 cities, 65 countries, on 6 continents (as of Feb 27th, 2020). [55]
126 official WordCamps were held in 2017! [12]
There are 1,550+ meetup groups for WordPress all over the world. [16]
511,000+ active members in WordPress meetup groups all over the world. [16]
66 countries and 535 cities is where you can find WordPress meetup groups. [16]
2,030,000+ topics on the official WordPress support forum. [31]
References:
[1] https://ma.tt/2014/10/sotw-2014/
[2] https://trends.builtwith.com/cms
[3] https://expandedramblings.com/index.php/wordpress-statistics/
[4] https://torquemag.io/13-surprising-wordpress-statistics/
[5] https://w3techs.com/technologies/details/cm-wordpress/all/all
[6] https://www.hostt.com/wordpress-stats-for-2015/
[7] https://managewp.com/14-surprising-statistics-about-wordpress-usage
[8] https://www.wpblogington.com/data/wordpress-2015.php
[10] https://marketinghits.com/blog/the-current-capacity-of-wordpress-infographic-berriepelser/
[12] https://www.codeinwp.com/blog/mesmerizing-wordpress-stats/
[14] https://inside.envato.com/pressnomics/
[15] https://trends.builtwith.com/cms
[16] https://wordpress.meetup.com/
[17] https://expandedramblings.com/index.php/wordpress-statistics/2/
[18] https://automattic.com/about/
[19] https://www.woothemes.com/2015/04/woocommerce-7-million-downloads/
[20] https://wordpress.com//activity/
[21] https://en.blog.wordpress.com/2015/01/06/2014-in-review/
[22] https://wordpress.org/plugins/
[23] https://wordpress.org/download/counter/
[24] https://en.wikipedia.org/wiki/WordPress
[25] https://wordpress.org/plugins/akismet/advanced/
[26] https://wordpress.org/plugins/
[27] https://make.wordpress.org/polyglots/teams/
[28] https://wordpress.org/plugins/browse/popular/
[29] https://wordpress.org/themes/browse/popular/
[30] https://www.codeinwp.com/blog/wordpress-statistics/
[31] https://wordpress.org/support/
[32] https://vip.wordpress.com/clients/
[33] https://dd32.id.au/2010/06/12/wordpress-what-cant-it-do/
[34] https://codex.wordpress.org/Changelog/1.2
[35] https://codex.wordpress.org/Changelog/1.5
[36] https://wordpress.org/plugins/jetpack/advanced/
[37] https://w3techs.com/
[38] https://poststatus.com/wordpress-website-cost/
[39] https://wpcentral.io/
[40] https://www.simplyhired.com/salaries-k-wordpress-jobs.html
[41] https://www.whoishostingthis.com/compare/wordpress/stats/
[42] https://app.kwfinder.com/
[43] https://themeforest.net/
[44] https://trends.builtwith.com/framework/wordpress-theme
[45] https://managewp.com/blog/statistics-about-wordpress-usage
[46] https://woocommerce.com/
[47] https://codecanyon.net/category/wordpress?sort=sales
[48] https://blog.sucuri.net/2017/01/hacked-website-report-2016q3.html
[49] https://www.wpwhitesecurity.com/wordpress-security-news-updates/statistics-70-percent-wordpress-installations-vulnerable/
[50] https://wpscan.org/
[51] https://www.scmagazine.com/4000-wordpress-sites-infected-through-fake-plugin/article/648431/
[52] https://wpsmackdown.com/wordpress-hack-statistics-2013/
[53] https://www.wordfence.com/
[54] https://ithemes.com/2016/01/14/understanding-wordpress-security-vulnerabilities/
[55] https://central.wordcamp.org/about/
[56] https://central.wordcamp.org/news/2016/03/30/wordcamps-in-2015/
[57] https://themeisle.com/blog/wceu-2016-preview/